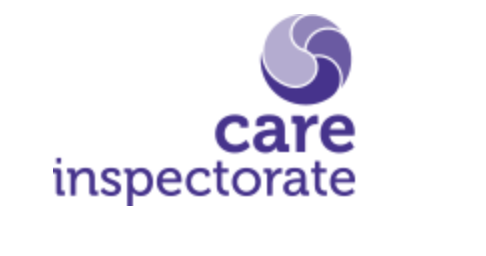 The court asked to rule on the retirement home
'Serious and significant' concerns have been raised about the quality of care at a care home near Dumfries.
And inspectors have now decided to deregister the Dalawoodie House Nursing Home in Dumfries, which is owned by Downing Care and is home to 26 people.
The Care Inspectorate revealed today that it has filed an application with the Sheriff Court to have the provider's registration revoked
It comes after they made unannounced visits in February, April and June and identified significant concerns. They then issued an improvement notice seeking effective management, leadership and oversight of the care home and the improvement of working practices and care of people in the home.
However, a follow-up inspection revealed that none of the required improvements had been made, and they also found other serious concerns.
A Nursing Inspectorate spokesperson said: "Our inspections have identified serious and significant concerns about the quality of care received by residents of Dalawoodie House Nursing Home in Newbridge.
"We understand that this is a difficult and distressing time for residents, their loved ones and the staff at the home.
"However, our first priority is always the health, safety and well-being of residents.
"We have submitted an application to the Sheriff Court requesting the cancellation of the registration of the care home provider. This could make it possible to set up new methods of taking care of residents. »
They work closely with partners, including the Dumfries and Galloway Health and Social Care Partnership (DGHSCP), to ensure residents receive appropriate care that meets their needs.
Meanwhile, a DGHSCP spokesperson said: 'Our primary concern is the well-being of the 26 care home residents and their families.
"The DGHSCP has provided some support and assistance to the care home in recent weeks following the issuance of an improvement notice by the Care Home Inspectorate, and the DGHSCP is commits to ensuring that this level of support will continue.
"Although Dalawoodie is operated as a private business, DGHSCP has engaged a range of its own professional staff to assist the care home, and it intends to maintain an ongoing presence to provide the necessary support to the care home. and to oversee the provision of good care to residents. He will continue to work with residents and their families and ensure their needs are met, now and in the future.
Chief Officer Julie White added: 'This is an extremely difficult and concerning time for the residents of Dalawoodie Care Home and their families.
"The main concern of the DGHSCP in this situation is the health and well-being of the residents.
"We are maintaining a presence at the care home in the meantime, to ensure that care is provided to a high standard.
"DGHSCP will work to ensure that residents and families are kept informed of developments and that the wider community remains informed."
Downing Care has been approached for comment.