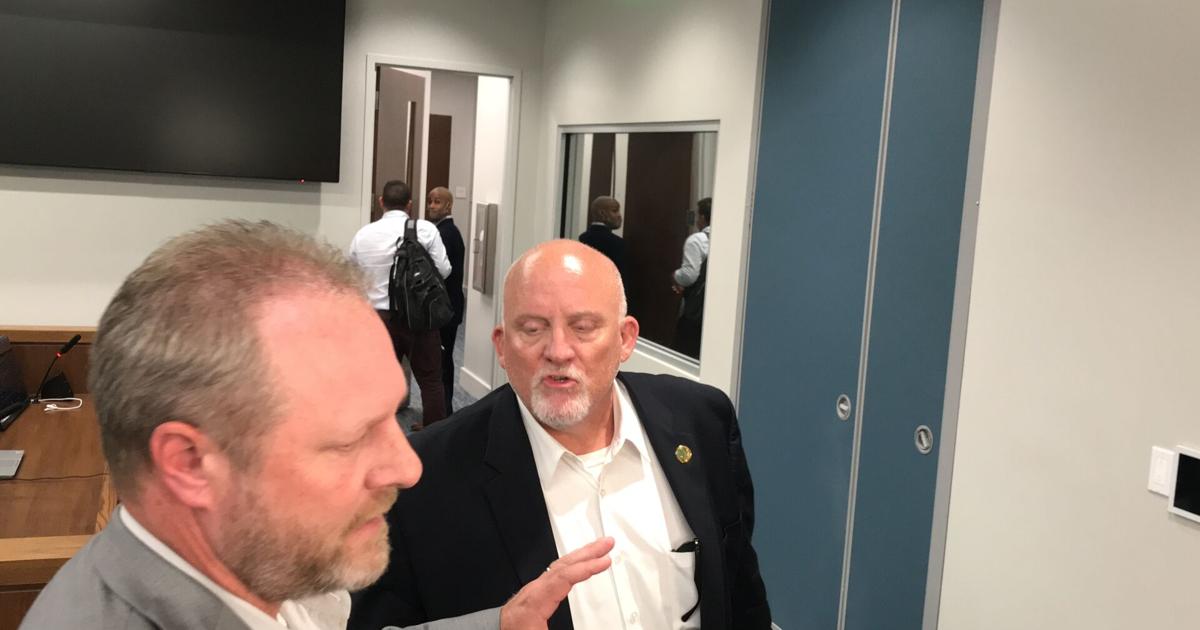 The Ascension councilman sued Prez in a dispute over records. Now the councilman must pay taxpayers for the legal bill | News
Ascension councilor Corey Orgeron is to pay the parish government nearly $9,900 in attorney fees and court costs the parish president has accrued to defend against a lawsuit the councilor filed last year for access to parish registers.
Judge Tess Stromberg of the 23rd Judicial District Court this week set the amount Orgeron must pay the parish ratepayers, nearly six months after she dismissed Orgeron's lawsuit on the grounds that he lacked power to initiate it in the first place.
Orgeron sued Clint Cointment in June, accusing the first-term chairman and his trustees of withholding sewer and personnel records from him and other council members and falsely demanding a demand for documents public for documents.
The lawsuit filed against Gonzales was not for access to specific records, but had asked the judge to rule on Orgeron's authority as a sitting city councilor to investigate parochial affairs and review records without filing a request for records.
Orgeron clashed with Cointment over council oversight, including sewer sale negotiations with National Water Infrastructure, staff decisions and drainage works.
Orgeron personally served Cointment with legal documents in the dispute at a parish council meeting in Donaldsonville in early June.
The lawsuit preceded a major flare-up between Orgeron and other board members and Cointment over drainage operations that briefly led to Cointment's removal as chief drainage officer. The dispute also led to unsuccessful offers to recall Orgeron and five other board members.
Citing the home rule charter, Orgeron's suit asserted that the council had the responsibility and the right "to oversee all actions of parochial government, without limitation."
The suit and subsequent closing arguments accused Cointment of "intentionally, directly, knowingly, maliciously, openly and covertly" obstructing the council's ability to access records and made other inflammatory charges of corruption.
Cointment, who was named as defendant in his capacity as parish president and chief drainage officer for East Ascension, disputed the allegations of wrongdoing as defamatory and false.
He also countered that Orgeron had no authority as an individual councilor to sue the parish without the action of the full 11-member council, which is the governing authority.
In a hearing on August 20, Stromberg agreed with Cointment, saying that "it is obvious that the board must act collectively and that no member can exercise the power of the board alone, including the power" to investigate parish affairs" which Orgeron had cited in his trial.
In subsequent written reasons, Stromberg dismissed the lawsuit with prejudice — meaning it cannot be raised again with modifications — and agreed to award the attorneys' fees and costs to Cointment as parish leader.
She concluded that the suit's allegations were "not reasonably based on fact or law", although the judge declined to strike the entire suit from the record, as Cointment had requested.
After a delay last week, Stromberg set the price at $9,896.10 in costs and expenses following a hearing on Wednesday.
Clint Cointment declined to comment. His lawyer Diana Tonagel declined to discuss the decision other than to confirm that awarding the fees would recoup costs paid by the parish government.
On Thursday, Orgeron said parish officials were continuing to hold back other cases. He said he respected Stromberg as a judge but disagreed with his rulings in the case.
He said he was "90% sure" he would appeal.