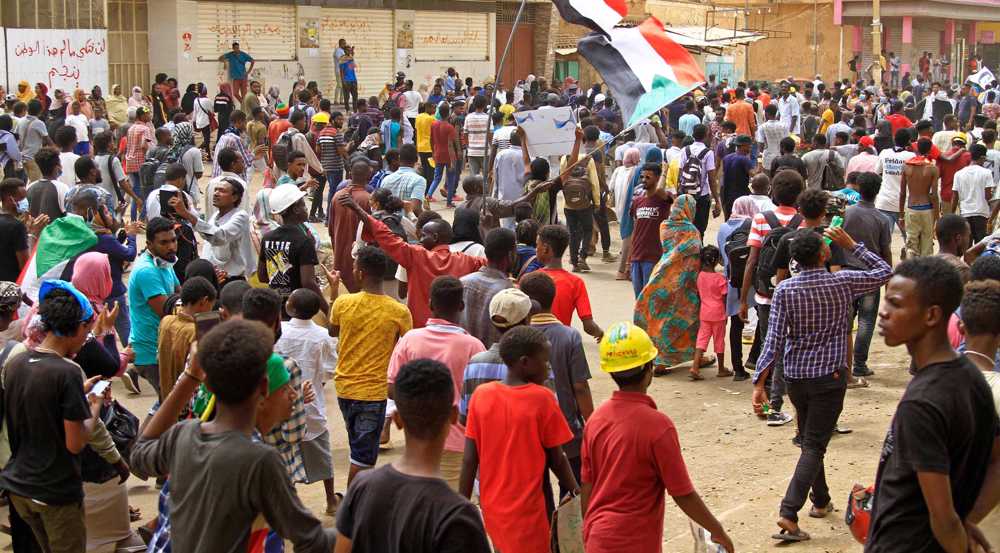 Sudden protesters demand an end to military rule and deadly tribal clashes
Thousands of Protesters gathered in the Sudanese capital of Khartoum, demanding an end to persistent military rule and tribal clashes that have so far claimed the lives of more than 100 people.
On Sunday, protesters in the capital took to the streets, chanting against General Abdel Fattah al-Burhan, the army chief who last year led a military coup that blocked the transition to rule civilian after the ousting of President Omar al-Bashir in 2019.
"Down with Burhan," chanted angry protesters during the rally, which was the latest of near-weekly protests that have taken place since the October coup despite a deadly junta crackdown that has killed, according to reports. pro-democracy doctors, at least 116 so far.
"Authority belongs to the people," chanted the demonstrators, demanding that the soldiers return to their barracks.
More than three years ago, massive anti-government protests hit Sudan. The main grievance concerned economic difficulties. The mostly young protesters demanded the resignation of then-President Bashir, who was eventually overthrown in a military coup in April 2019 after ruling the African nation for three decades. .
In August of the same year, a transitional civil-military administration was created to run the country. However, Burhan staged a coup on October 25 last year and dissolved the fragile transitional government, prompting Sudanese to hold protest rallies almost weekly.
Anti-coup protests, however, often face violent repression by security forces.
Since the October coup, Sudan, one of the world's poorest countries, has been reeling from a spiraling economic crisis and a broad security breakdown, which has led to an upsurge ethnic clashes in its remote areas.
The clashes came to a head on July 11, when tribal clashes over a land dispute erupted in southern Blue Nile state, killing at least 105 people and injuring 291 others. The carnage sparked protests demanding justice and calls for coexistence.
A protester said on Sunday that the rally was aimed at forming "a unified nation", adding that the so-called military council had "turned a blind eye" to tribal violence "because these issues allow it to stay in power".
Pro-democracy activists have long accused the Sudanese army and former rebel leaders who signed a peace deal in 2020 of stoking ethnic tensions for political purposes.
The United Nations has time and again pressured the Sudanese military to end the repression and restore a civilian-led government to complete the country's transition, but to no avail.
Sudan's economic crisis deepened when the October coup prompted widespread international condemnation and punitive measures, including the suspension of $700 million in US aid.
The African country, home to 45 million people, is also facing a severe economic crisis and inflation reaching 400%.