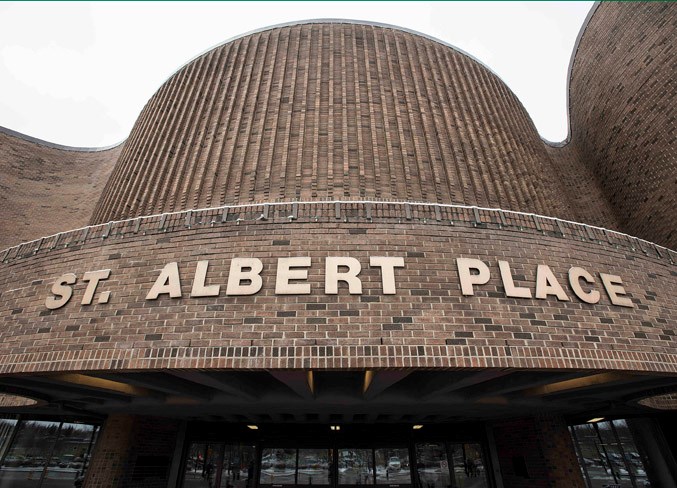 St. Albert's historic debt aversion has consequences: City chief financial officer
A balanced long-term debt plan will have a mix of old debt paid off and new debt to come, St. Albert's chief financial officer told a board committee.
While the city of St. Albert has always prided itself on avoiding long-term debt projects, the city's chief financial officer says this strategy has its drawbacks.
Diane McMordie, St. Albert's chief financial officer, reviewed the board's current debt policy and outlined challenges ahead with long-term debt during a presentation to the board committee on May 30. McMordie also addressed potential ways to update St. Albert's current debt policy, established in 2003, such as reconsidering St. Albert's internal debt limits.
"While on the surface some would say the city has been fiscally responsible in severely limiting its use of debt, I'm going to challenge that notion a bit today," McMordie said.
According to McMordie, debt can be an affordable source of finance if used correctly; a solid long-term strategic debt management plan will have a mix of old debts resolving and new debts arriving. Achieving this balance means that debt can complement "an organization's sustainability," she said.
Prior to 2019, however, St. Albert had only two long-term projects on its books over the past 15-20 years: Servus Place for $38.8 million and the first leg of Ray Gibbon Drive for $33.4 million. millions of dollars.
This historic debt aversion means that essential growth projects in St. Albert have often been delayed. McMordie gave the example of Fire Station No 1 – which was due for replacement ten years ago.
Construction of the new Fire Station #1 began in 2020 and has since been completed. Additionally, the council allocated funds to decommission the former Fire Station No. 1 building during its last budget season.
However, if Fire Station No. 1 had been replaced as needed 10 years ago, McMordie said, the City could have saved on the costs of maintaining and repairing the old building and staggering the expense with the No. 4 Fire Station, which Council approved a loan of $26.5. million by 2021.
Due to the delay, the City assumed these two expenses at approximately the same time.
Currently, St. Albert has several key projects on the horizon, with a few examples including a community amenities site in the city's west end with an expected budget of just over $100 million, and construction of Fowler Way at around $39 million.
"Due to limited debt acquisition in the past, the amount of debt that will be repaid does not match the increased debt requirements to fund projects," McMordie said.
Chicken and egg problem
St. Albert faces a similar challenge when it comes to facilitating new developments and future debt impacts.
Under the St. Albert Offsite Levy Program, developers offer a proportional share for new infrastructure to bring utilities such as water to their land in St. Albert when they develop it. However, since development does not happen all at once, one party often has to provide the upfront money to start a project.
McMordie said these substantial up-front sums needed to jump-start development lead to a "chicken-and-egg situation".
"Developers need the infrastructure in place to grow," McMordie said. "We need them to grow so we can collect their offsite levies to get the money to build the infrastructure."
In previous years, St. Albert has been able to use excess capacity built into the city's existing utilities to serve new developments, allowing the city to temporarily avoid the stalemate in financing new developments.
McMordie said St. Albert has reached a stage where that excess capacity has been exhausted, meaning new infrastructure is essential for development to continue.
These offsite royalty projects, combined with municipal growth capital projects (e.g., community amenities site), represent $500 million in new projects from 2023 to 2050. A long-term debt strategy can help guide the City through the tough choices ahead. , McMordie said.
Additionally, McMordie asked if council would be interested in reviewing St. Albert's debt policy, which caps debt at 15% below the limit set for municipalities by the Municipal Government Act (MGA) and caps debt tax-financed debt at 50 percent. cent of this internal debt limit.
The committee is considering a change
Com. Wes Brodhead said if the council were to reconsider its debt policy or incur additional debt, the city would have to make it clear to the public "why this is in our best interest".
As a councilor serving multiple terms, he noted that he had participated in conversations where the council considered going into debt puts the community at risk.
"We have to understand that the generation came out of 20% interest rates in the early 80s and they're still residents of our community," Brodhead said. "There's real fear around it and I don't think we can unilaterally forget that."
Brodhead noted that members of the public "often equate civic finance with their own situation," where saving eliminates the costs of debt they themselves have to bear.
"Under the city's circumstances, current residents are paying for an asset that future residents are going to…benefit from," Brodhead said. "I'm not sure that's well understood within the community."
Earlier in the presentation, McMordie pointed out that saving for capital projects can mean that former residents bear the full cost of a project that will primarily benefit future residents.
"One of the best reasons you would use long-term debt…is that you're creating generational capital," McMordie said.
McMordie said the administration will begin analyzing other municipalities to see what long-term debt strategies are being used in the province, with the goal of providing recommendations to council going forward.