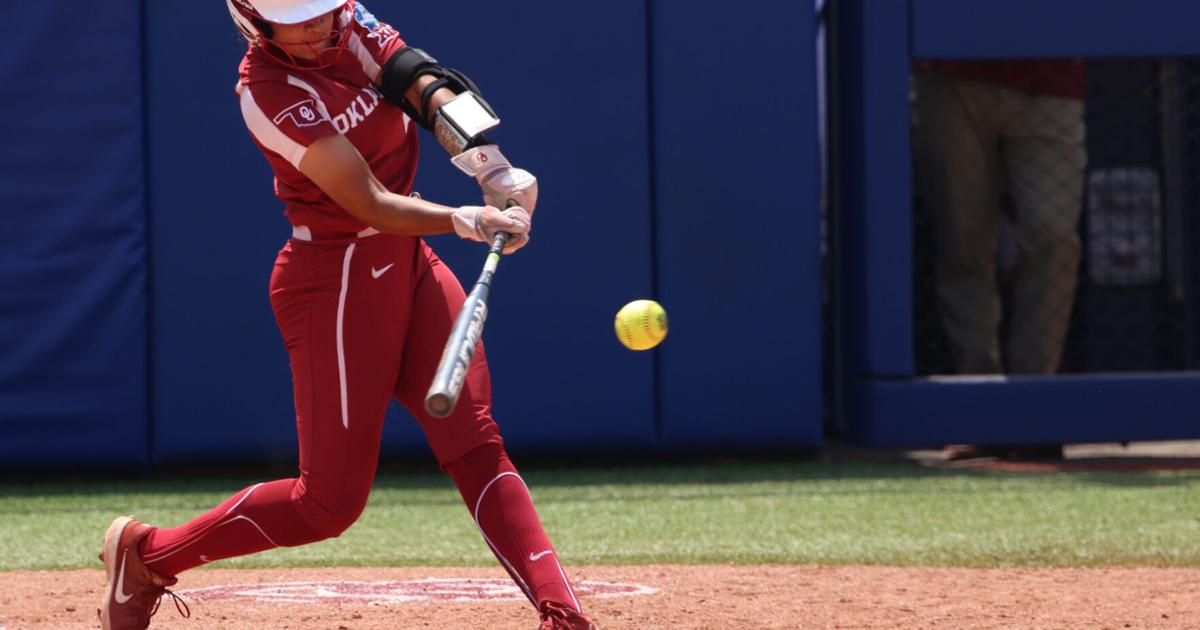 Softball OU: No. 1 Sooners run-rule UC Santa Barbara 14-0 in 5 innings to open 2022 season | Sports
In its 2022 season opener, No. 1 Oklahoma (1-0) outscored UC Santa Barbara (0-1) 14-0 in five innings Thursday.
Sophomore infielder Tiare Jennings led off the afternoon game in Santa Barbara, Calif., and quickly hit a solo first home run to center field. Later, redshirted senior utility Jocelyn Alo — the reigning American Softball College Player of the Year — threw a grand slam to cap a nine-run first inning.
A swing closer to history! 😯 @78jocelyn_aloThe 89th home run of his career is a GRAND SLAM and takes him less than six homers from the tie @LCamberlain44the career record of !#NCAASoftball x 🎥 @OU_Softballpic.twitter.com/GLDuLqC8wz

— NCAA Softball (@NCAASoftball) February 11, 2022
The home run was the 89th of Alo's career, putting him shy of former Sooners slugger Lauren Chamberlain's all-time career-high six in the NCAA's 94. Oklahoma.
Alongside Alo's four RBIs in the inning, Jennings delivered two, while redshirt senior infielders Jana Johns and Taylon Snow and sophomore utility Jayda Coleman delivered one each.
After the first inning explosion, senior infielder Grace Lyons hammered a triple RBI in the top of the fourth inning, while senior redshirt receiver Lynnsie Elam and junior outfielder Riley Boone landed RBI singles.
To top off the Sooners' rout of the Gauchos, Jennings and junior catcher Kinzie Hansen both hit solo homers in the top of the fifth inning.
A trio of pitchers graced the Sooners' circle Thursday and combined for a perfect game. Former 2021 No. 1 rookie Jordy Bahl got the start while also hitting for himself.
Bahl went 0-2 at plate, but the freshman right-hander was undeterred in pitching, striking out all four batters she faced. Second-year right-hander Nicole May and North Texas transfer right-hander Hope Trautwein also contributed to Oklahoma's no-hitter, striking out one and four, respectively.
The Sooners' next game will be against Loyola Marymount in Game 1 of the Mark Campbell Invitational at 5:45 p.m. CT on Friday, February 12 in Irvine, Calif.