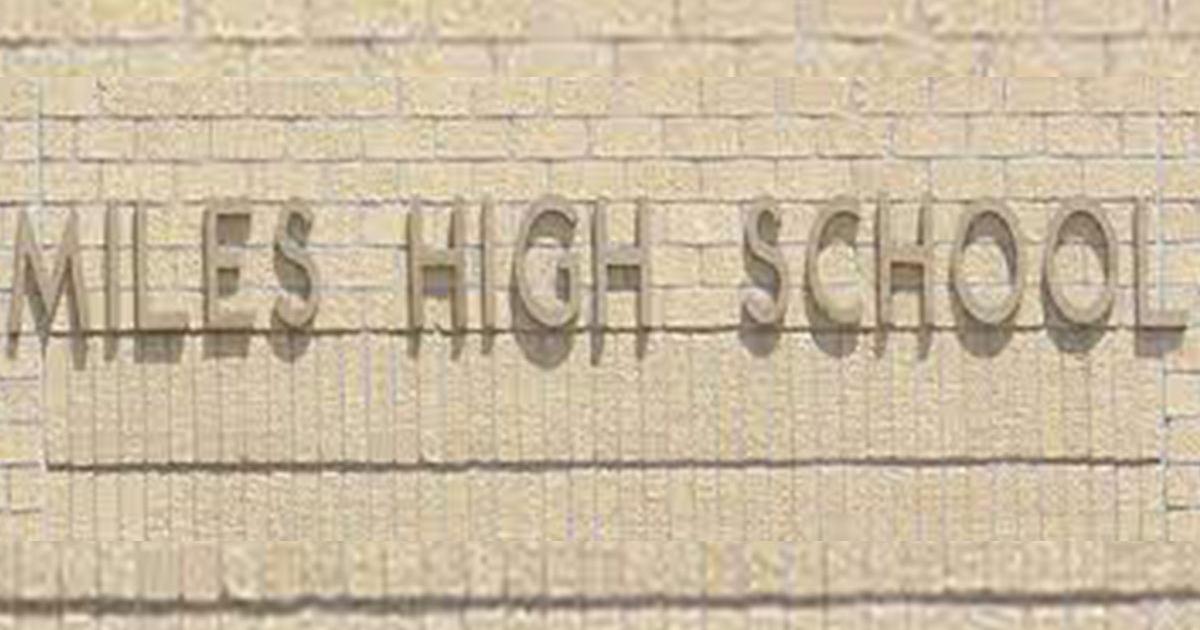 SnapChat threats against Miles High School
MILES, TX — A SnapChat threat against Miles High School has put this small community on high alert today. According to rumors spreading there, some high school kids posted on SnapChat that they were planning to shoot the school at 2 p.m. today.
Runnels County Sheriff Carl L. Squyres said law enforcement in Miles has already taken action. He said the suspects responsible for the threat had been contacted or detained. Witnesses report to us that there was a large law enforcement presence, including Runnels County Sheriff's Deputies and DPS, at the school this morning.
"Miles High is not locked down and there has been no evacuation," Squyres said. He added that there is absolutely no danger at school.
SnapChat threats made against Miles High followed Lake View High in San Angelo being all but evacuated following similar threats made on SnapChat today.
SnapChat allows its users to create disappearing messages and notifies the SnapChat user posting the message who took a screenshot of the message. Screenshots of these threats are then quickly spread through SnapChat and possibly other social media platforms that foment panic. In Lake View, the threat of SnapChat was heightened when more rumors spread primarily through messaging apps that gunshots were heard inside the high school.
Authorities say the sentence for the person who makes threats on social media needs to be harsher to deter disruption at schools. Lake View classes are probably canceled today. In Miles, the authorities were able to take control of the situation before the panic started. Miles is a much smaller school.
Most terrorism threat charges in Texas are misdemeanors. However, threatening a large group of people can result in a second-degree felony with a sentence ranging from two to 10 years in prison and a $10,000 fine.
There are no penalties for social media platforms that carry these threats as they are protected by federal law known as Section 230. Under Section 230, the user and not the platform is legally responsible for user-generated content.
Section 230 is under scrutiny by both political parties in the US Congress. Republicans and Democrats say the law needs to be revised. Some local authorities agree.
"If you are going to be the envelope of these threats, you have to pay the price," said Tom Green County Sheriff Nick Hanna.