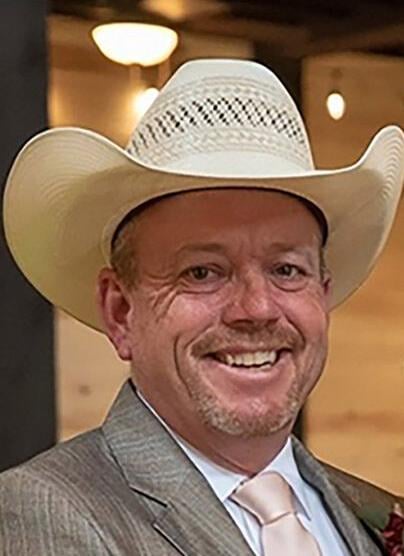 Matt Garrett: Thanks for supporting Extension Fest | New
[ad_1]
Well done and thank you to everyone who attended, participated, supported or volunteered for Harrison County's very first AgriLife Extension Festival. It was a huge success and appreciated by all.
The day started with a few words from James Runnels commemorating those who were tragically lost 20 years ago. We had great weather, great food and information – all being outside and distancing ourselves as we have all grown used to over the past year and a half.
Congratulations to Brentton Jenkins for his 4-H accomplishments for this year. He was a finalist in the State 4-H Record Book. Brentton has also served as the Texas Water Ambassador and received the Brian McGaughey Fellowship for his outstanding leadership and achievement.
Congratulations to Shyanne McClendon for participating in the District 5 Record Book Contest. Shyanne also received the Danforth I Dare You Award for her leadership. She will receive a copy of Mr. William H. Danforth's book "I Dare You". It was first published in 1931 and is still considered one of the most influential books on self-motivation. The book is published and distributed by the American Youth Foundation through its I Dare You committee. The award is offered in recognition of excellence in character and balanced development as well as demonstrated leadership.
Congratulations to Mya Stuart for receiving the Silver Star Award for 4-H. The Silver Star is the highest award for Intermediate 4-H. The 4-H member must submit an awards program record for the county competition in the year the 4-Her is to be considered for the Silver Star Award showing at least three years of 4-H experience. She was a 4-H officer in her club and participated as a county council delegate. In addition to that, she is involved in many areas of projects, from welding to archery.
Now let's move on to our next event. On September 23, we will be hosting the Harrison Panola Wildlife Briefing at the Marshall Civic Center. Dr Aaron Sumrall will be on hand to discuss wild pig trapping techniques and white-tailed deer management. He is an excellent and very competent speaker. Darrin Peeples, our local game warden, will be on hand to update you on game laws. The Harrison County Soil and Water Conservation District is sponsoring the event and it is free. Please confirm your attendance at (903) 935-8413 as we need to know how many people to prepare a meal for.
Now is the perfect time to take a soil sample. You can prepare your land for spring planting. If you wish to come and collect a bag of soil samples accompanied by an information sheet, you can collect your sample and drop it off at the office along with the payment. I'll deliver them to the lab at Stephen F. Austin State University. You have to do it soon.
If you or someone you know needs to take the course to acquire their private applicator license from the Texas Department of Agriculture, please call the office as we are compiling a list to see if we need to run the course this fall.
In October, the Harrison County Cattleman's Association will hold their annual meeting at the Cumberland Presbyterian Church. We'll have Eric Yates from Merck Animal Health to discuss internal parasites in beef cattle and some resistance issues we're starting to see.
We have kits here at the office if you want to come and pick one up. You will then take a fecal sample from your herd which will give us an egg count to determine the parasite load that your cows currently have. Wormy cows are extremely difficult to get through a harsh winter. Hopefully we don't have another winter like we did last year. But if we do, healthy cows are easier to manage and handle harsh weather conditions much better. Rib eye steaks are going to be served so we need an RSVP for that or maybe you will eat Beanie Weenies.
We will be having our Pineywoods Hay Show in November. Stay tuned for more details and instructions.
– Matt Garrett is the county agent for agriculture and natural resources in Harrison County.
[ad_2]