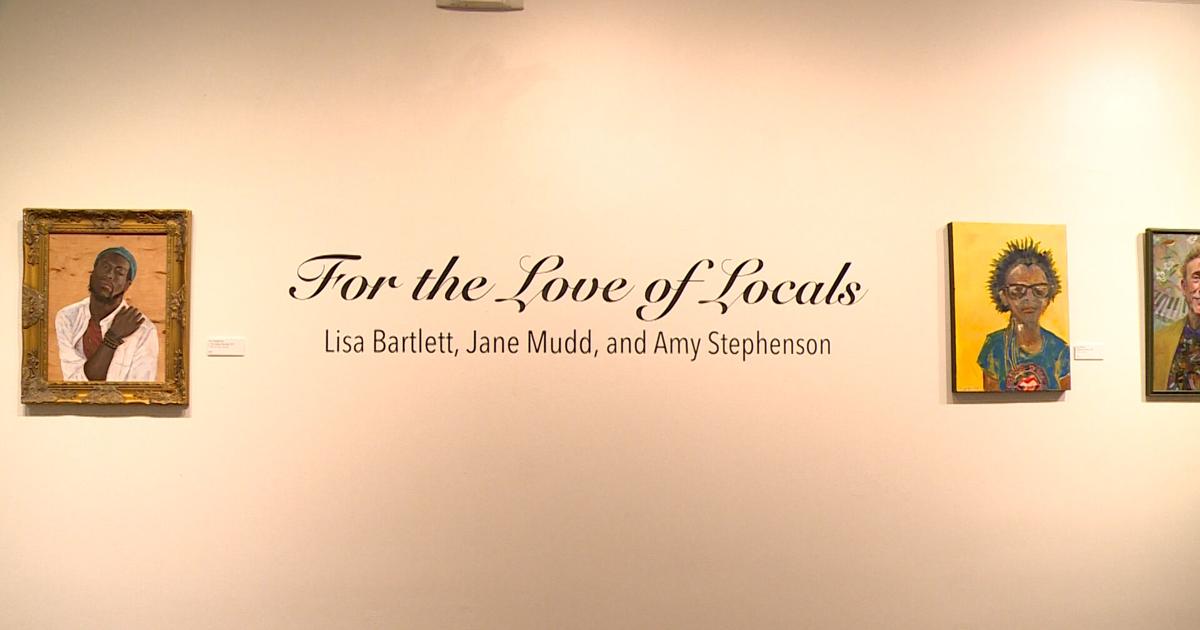 Local Artists Feature Influential Columbia Creatives | Central Missouri News
COLUMBIA – Columbia's art community has its own expression and art exhibit called "For the Love of Locals." The Montminy Art Gallery, located inside the Boone County History and Culture Center, is home to this new exhibit.
Originally reserved for artists, the paintings feature more than 60 local poets, authors and musicians. Those shown include Alex George, author and owner of Skylark Bookshop; J. Artiz (Joshua Runnels) artist and founder of Soul Sessions, and Rochara Knight, singer of Rochara Knight and the Honeydoves Band.
The exhibition is made possible thanks to the co-organization of Lisa Bartlett, Jane Mudd, Amy Stephenson, Josephine Stealey and Audrey Florey. Bartlett, Mudd and Stephenson are the artists whose work will be on display representing influential creatives in Columbia's artistic community.
Mary Ellen Lohmann is the director of administration and communications for the Bounty County History and Culture Center.
"The idea of ​​this show was really to take these people who are behind the scenes, make all these creative expressions happen, and present them on the canvas instead," Lohmann said.
Stephenson's portraits are displayed in this exhibition.
"I am hopeful that this exhibition will bring the artistic community and the community at large together to appreciate these arts and celebrate the people who are represented in painting and the work they do every day to enrich our lives with their art. ", said Stephenson.
The reception of the exhibition will take place on Saturday April 30 from 2 p.m. to 4 p.m. The exhibition will continue until June 25.
For more information on the exhibition, go to Boone County History and Culture Center website.