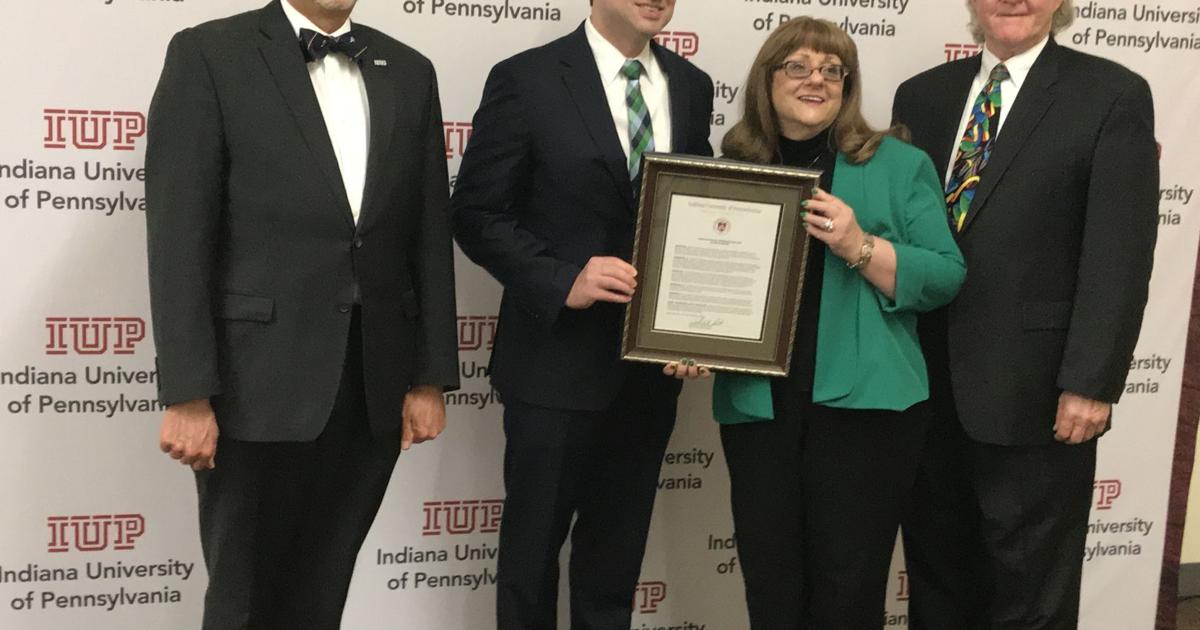 IUP Passes Resolutions and Honors Glenn Cannon | Local News
Indiana University Pennsylvania Board of Trustees Approved Revised Five-Year Capital Expenditure Priority Plan That Includes Multi-Million Dollar Replacement of IUP's Academy of Culinary Arts Complex at Punxsutawney.
In the report provided by IUP Vice President for Administration and Finance, Debra L. Fitzsimmons, it was noted that $9 million had already been budgeted for demolition, while $20 million will be wanted in a Commonwealth Capital Projects application for 2023-24 for the construction of a replacement. .
Trustees also passed a resolution approving revisions submitted last month by Desmone Architects under a professional design contract to the IUP Academy of Culinary Arts 2018 master plan.
It is one of the various ongoing projects on IUP campuses. Another is the relocation of respiratory care classes from the Northpointe campus in Armstrong County to IUP's Pittsburgh East Center in Wilkins Township, beginning this fall.
This comes as the university nears completion of the sale of the Northpointe Center in South Buffalo Township.
Fitzsimmons said a full execution of the documents has been completed, with an expected close within 60 days.
The Township of South Buffalo wants to convert the building into a civic center that includes the office of the township tax collector, municipal authority, office of supervisors, and police department.
"They will own the building," Board Chairman Samuel H. Smith said. "We will still use some of the space."
IUP President Dr. Michael A. Driscoll said it would be a more efficient use of the Northpointe complex, with "a lease that gives us long-term use of the facility."
What remains is a final approval of the deal by state officials.
Fitzsimmons and his staff also summarized other activities overseen by his division, including completing a redesign of Clark Hall into a facility once considered "dreary" but now considered "delightful."
There's also the remediation of the Zink gas well on campus, where reconnecting began earlier this week. It is a 2,700 foot shaft and cement is poured at 1,400 feet.
Elsewhere, IUP President Dr. Michael A. Driscoll reported that there was a change in the Carnegie classification of the university, to a level of doctoral research activity or R2.
"We are one of 99 public universities nationwide to hold this distinction," Driscoll said. "That's out of approximately 3,900 US universities that are ranked."
Driscoll said the research is in the IUP's DNA.
"Learning beyond the classroom has always been something we're known for," the university president said. "We give our students the opportunity to learn side-by-side with faculty members in labs, fields, libraries, and anywhere else where a little research might change what we think we know."
Other business Thursday included the renomination of trustees Nathan T. Spade, vice chairman Mark A. Holman and treasurer Laurie A. Kuzneski to nominate candidates for council officer positions.
Additionally, trustees Kuzneski, Jennifer E. Baker, and Anne White were appointed to conduct a triennial review of the president.
The board voted to hold its next meeting on May 5, followed by meetings in 2022-23 on September 8 and December 8, 2022, and March 23 and May 4, 2023.
The Trustees also honored one of their own by approving a resolution of appreciation for the late Glenn Cannon.
Cannon, who graduated from IUP in 1971, served as chairman of the IUP alumni board and then as a trustee from 2013 until his death at age 71 in 2020.
The resolution praised Cannon as a "natural protector of others," more than 40 years in public safety.
Cannon got his start in public safety as an IUP student in the 1960s, when he used his lifeguard training to resuscitate a man, later being recruited by Citizens' Ambulance.
It was the start of a career that would take him to Monroeville, Pittsburgh, Harrisburg, Washington DC and Florida.
Cannon was the founding director of Pittsburgh Emergency Medical Services and that city's director of public safety.
In October 1996, he was appointed Allegheny County's first manager and chief operating officer under that county's self-government charter which also replaced a board of county commissioners with an executive and council of elected county.
Then President George W. Bush selected him to serve as Director of Disaster Operations for the Department of Homeland Security after Hurricane Katrina.
After that, Cannon served as director of the Pennsylvania Emergency Management Agency from 2011 to 2015.
IUP President Dr. Michael A. Driscoll recalled Cannon's experience and guidance when the university created the Indiana Area Collaborative Team, or I-ACT, made up of 'community actors' which, as the resolution states, 'aims to minimize disruption in the community'.