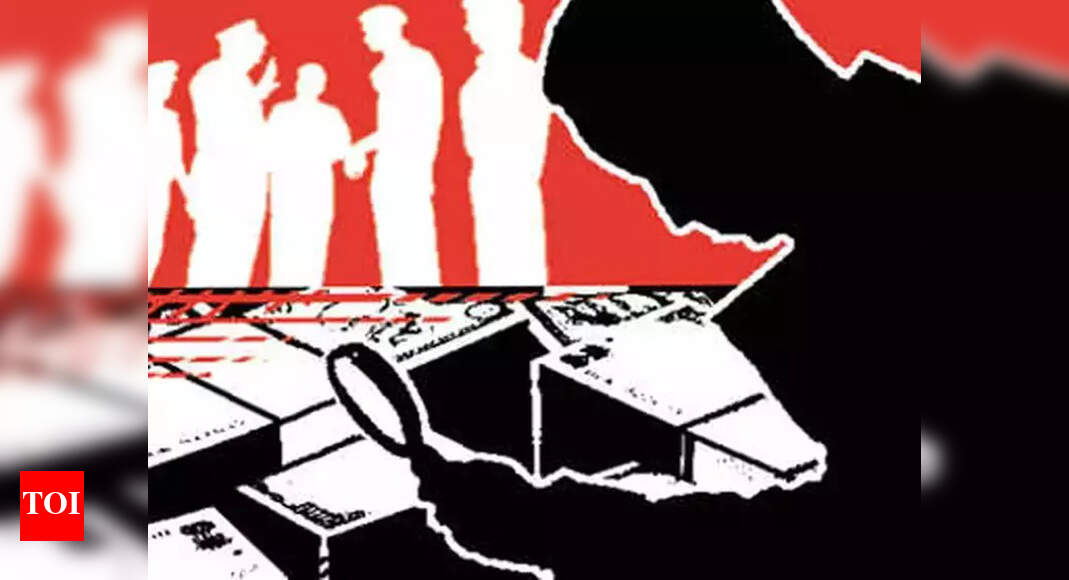 IAS Officer Cherukuri Sridhar Asks For Protection After Filing In Amaravati Land Scam | Amaravati news
[ad_1]
AMARAVATI: Cherukuri Sridhar, IAS agent, sought protection as he testified before the Crime Investigation Department (CID) as a witness to the alleged illegal land scam in Amaravati.
Sridhar wrote to Andhra Pradesh chief secretary Adityanath Das on June 27 to seek safety for himself and his family. Sridhar allegedly named the top politicians and officials who ran affairs in his letter to the SC for their alleged role in the scam. Sridhar, was co-collector of Guntur district when land deals were made in the
government
of the day and then served as commissioner of the Capital Region Development Authority (CRDA).
Sridhar was questioned by CID in March after an FIR was filed on March 12 in the alleged land scam case.
The names of Mohan Rao and Ramaiah, experts in tax law and attached to the CRDA at the time, had also been mentioned. While Mohan Rao has passed away, Ramaiah works at the Telangana State Secretariat after his retirement.
Investigations carried out by the CID revealed that returnable plots had been handed over to encroachers in violation of tax laws. Investigators said that Thullur mandal's income records were specifically requested and details of the land were collected in confidence in October 2014 by the then government.
CID is also likely to question then Minister of Municipal Administration P Narayana, who oversaw the land pooling process and capital construction work.
Although Sridhar mentioned the applicability of the Andhra Pradesh Assigned Lands (Prohibition of Transfers) Act, 1977, if an assigned land was alienated to others as it was an offense and the land should be returned to the government, that was not taken into consideration, he claimed. Then Minister Naryana himself announced the allocation of returnable plots to various categories of landowners, CID said.
[ad_2]