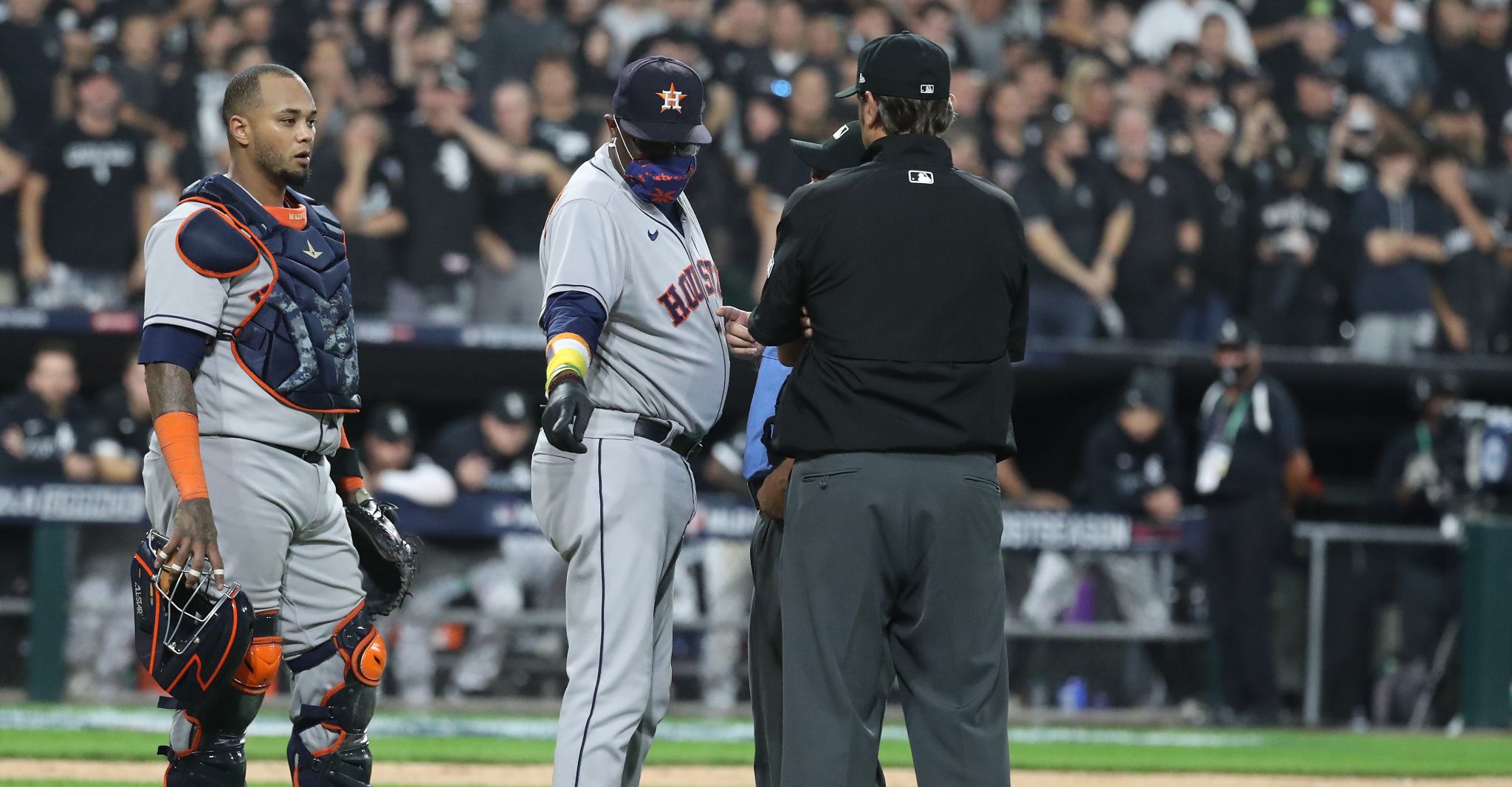 How Yasmani Grandal's crazy play played out
The appearance that Yasmani Grandal interfered with a Yuli Gurriel throw left manager Dusty Baker and wide receiver Martín Maldonado livid in the fourth inning of Game 3 of the American League Division series between the Astros and the White Sox. .
With runners in the corners and no setbacks. Grandal stopped a slow roll towards Gurriel at first base. The home throw clearly hit Grandal in the shoulder, knocking him off target once he reached Maldonado. Luis Robert scored, knocking home plate umpire Tom Hallion in the process.