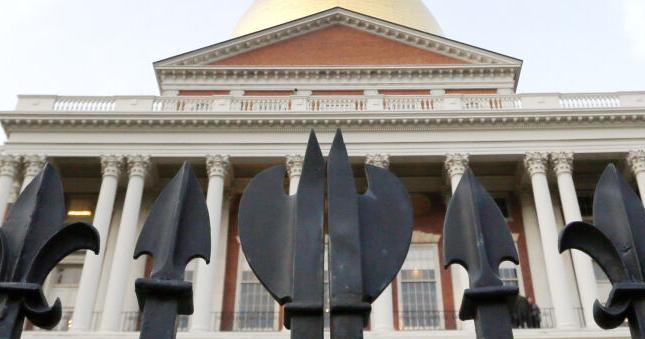 Here's what your lawmakers are saying about their priorities as the legislature enters a busy period | Local News
With the start of the annual budget process and the deadline to act on bills fast approaching, the Massachusetts Legislature has entered what lawmakers consider one of its busiest times. .
Governor Charlie Baker tabled his budget recommendation for the fiscal year that begins July 1 on Wednesday, and House leaders will release their own budget proposal this spring. Representatives can propose amendments during debate on the House plan, and senators can do the same when their branch takes up its own document.
At the end of the process, a small group of lawmakers will meet to resolve the differences between the House and Senate documents before the bodies vote to send a final version to Baker.
Also on the horizon is the Feb. 2 deadline for most legislative committees to act on bills. Committees can either report bills favorably, extend their deadline, or send them for consideration, essentially excluding those bills for the session.
As lawmakers call on their colleagues in a last ditch effort to get favorable reports on the bills, they are also beginning to identify priorities for the budget process. K-12 school aid, for example, is a common goal among Berkshire County lawmakers.
Here's what your reps say they're working on.
State Senator Adam Hinds, D-Pittsfield
In the budget process, Hinds has his eye on increased funding for rural schools and reimbursements for state-owned land.
The state, which does not pay property taxes, has not provided adequate reimbursements to cities and towns for the land it owns, and the rural schools line item has not provided as much funding as the lawmakers wanted, Hinds said. Hinds co-chairs a rural schools commission, which he says will release recommendations for funding transportation, special education and other areas in those districts during this budget process.
"I think now that we have the evidence, we see a consensus that we need a different approach for these schools," he said.
Locally, he plans to seek funding for the Berkshire Innovation Center and bike trails, including the proposed "Adventure Trail" between Williamstown and North Adams. While the Berkshire Flyer passenger rail service between Pittsfield and New York already has funding for one year of operation, Hinds will seek funding to extend the pilot project to two years.
Hinds said he is focused on advancing two climate-related bills. One would increase tax incentives for people to preserve trees for carbon sequestration on private land. The other would promote the use of electric vehicles by expanding rebates and requiring any vehicle purchased after 2030 to be an electric vehicle.
Although Baker has said he wants Massachusetts to fully transition to electric vehicles by 2035, there is no law on the books that mandates it.
State Representative John Barrett III, D-North Adams
Barrett will focus on education funding. While he welcomed a 2019 law that sought to bolster funding for low-income districts, he said the formula still leaves the districts he represents with insufficient funds.
"I also have to make sure school districts like Hoosac Valley, North Adams, Northern Berkshire get a fair allocation of financial aid," he said. "As this ARPA money disappears over the next few years, it will be up to the property tax and communities to continue to adequately fund schools."
Beyond education, Barrett plans to invest in broadband and on-the-job training, which he says can boost the local economy.
Of the bills introduced by Barrett, "the most significant" is to split the Executive Office of Health and Human Services into two smaller bodies, he said. The largest state government agency, EOHHS oversees 12 agencies, two Soldiers' Homes, and the MassHealth program.
"It's not a reflection of whoever the secretary is, but it's just way, way too big when it's 56% of the state budget," Barrett said. "We saw where the failures were in nursing homes and veterans homes."
Rep. of State Paul Mark, D-Peru
Mark said he has already received requests from cities and towns to pursue increased state aid to municipal governments. The $1.2 billion figure from the Baker administration represents a 2.7% increase over the previous budget.
Other priorities include higher education funding, K-12 education funding for small towns, and COVID-19 relief funding for local health departments, Mark said.
Most of Mark's work on legislation comes from his role as vice-chair of the Joint Committee on Telecommunications, Utilities and Energy.
"Offshore wind has been the big issue on the House side, trying to make sure that the way offshore wind happens creates the most jobs, provides the most benefits to people and doesn't increase not electricity costs," he said.
Another major goal of the committee is to advance green finance bills, Mark said, whether it's his own "green bank" proposal or another option. A majority of 140 state officials, including Mark, have indicated support for a bill known as the Green Future Act, which would generate revenue for green investments by expanding carbon pricing and establishing a program of borrowing.
Mark added that he hopes increased funding for higher education through the budget could serve as a "down payment" for the Cherish Law, a bill he and his colleagues have introduced to set a standard. minimum funding for higher education and freezing tuition and fees for five years. .
State Representative Tricia Farley-Bouvier, D-Pittsfield
Farley-Bouvier cited early education and housing as two funding priorities in the budget.
"In the Berkshires and in Pittsfield, we want to be able to provide quality housing for the workforce, especially to attract young people to work at General Dynamics and lots of work opportunities here, and we need to be able to having affordable housing," she said. "One of my particular goals is permanent supportive housing and then of course sheltering, so we need to have that full range."
In preschool, Farley-Bouvier said increasing state reimbursements can help ensure workers are "paid like the professionals they are."
His bill to make driver's licenses available to residents, regardless of immigration status, has been extended past the Feb. 2 deadline, Farley-Bouvier said.
The three bills she is now focusing on advancing the deadline are proposals to require tipped employees to be paid the state minimum wage, create an independent Family Review Office of and to amend the Open Meetings Act so that remote participation counts as a quorum for meetings. statewide organizations.
"We know that tipped workers live in poverty, and the percentage of tipped workers living in poverty is much higher than the rest of the population," Farley-Bouvier said, adding that reliance on tips has led workers in the hospitality industry to endure sex. customer harassment.
State Representative William "Smitty" Pignatelli, D-Lenox
Pignatelli sees workforce development as a top concern in the budget, and he may also revisit some of the same local funding amendments he tabled previously.
Lawmakers approved the $50,000 Pignatelli was seeking for Great Barrington-based community access to the arts in the fiscal year 2021 budget, and he said he thought it was "important that we keep trying to help the disability community, especially during COVID."
Pignatelli included a $100,000 amendment for a homeownership scheme for South Berkshire County in a recent spending bill, and he said he would consider similar strategies to deal with the rising housing costs through a budget amendment.
While he said he expects more complex bills to get extensions after the Feb. 2 deadline, Pignatelli said he was working to advance his proposals to establish a declaration of rights of homeless people and to create a mid-level dental therapy practitioner.
"We're going to be running the clock, there's no doubt about that," he said.