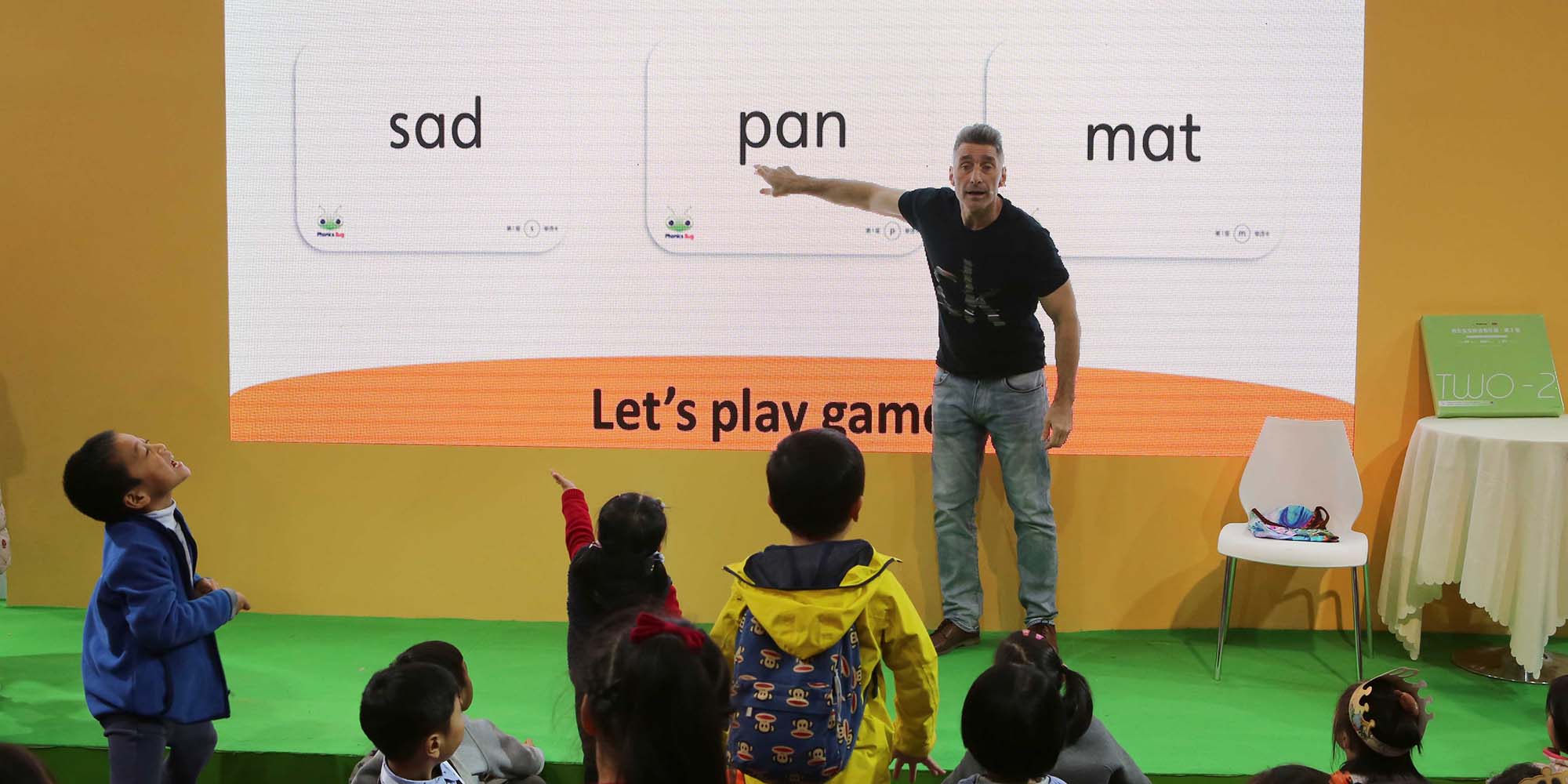 Foreign teachers from Shanghai public schools share their views
SHANGHAI — A group of foreign teachers in Shanghai discussed efforts to internationalize local schools and improve the city's soft power at an event Thursday.
The rally was jointly organized by the municipal government and education authorities of Changning District, which is home to a third of Shanghai's foreign residents. More than 40 foreign teachers work full-time in public schools in the district, according to Chen Dejiang, deputy director of the Changning Institute of International Education.
Alan Smith from the UK has been teaching English at Shanghai No. 3 Girls' High School for 10 years. He teaches students in grades six to eight and spoke about his experiences with the "double reduction" policy announced last year.
"A big part of the policy is to reduce the amount of homework so kids have more time and less pressure," he told Sixth Tone. "So far it hasn't affected us much. But I was aware that students are always quite stressed anyway. They have a pretty high workload, so I'm hesitant to add more homework.
Andrew McGillivray of Yan'an Middle School said the policy has not affected the course he teaches, which he describes as "a complementary subject".
"It goes hand in hand with the Chinese science curriculum," said McGillivray, who changed jobs from an international school to a public school three years ago. "Students don't have to take a big exam in my class."
He added that the policy frees up students for activities outside of schoolwork, but "it's too early to tell the changes". McGillivray said most local parents want their children to be able to speak English well "because it's the language you can use to communicate internationally."
"I feel lucky in terms of employment," he added, referring to the jobs crisis in the tutoring sector left over from the double cut campaign. "But I always preferred to work in a public school rather than a private one. Everyone is on the same team, and it's about education rather than marketing.
Other teachers gave ideas on how the city could improve its local schools.
Arizona Kenny, who teaches English and project-based learning, suggested a better communication mechanism between tenured faculty and overseas staff, as the former spends more time with students.
"Foreign teachers could be connected via a team with the homeroom teacher and the Chinese English teacher, so we have a clear idea of ​​what is happening in this class – we can better serve students if they have special needs or specific education plans," he mentioned. "If I am actively looking for such information, it is not so easy because everyone is busy."
(Header image: A foreign teacher interacts with children at a book fair in Shanghai, November 18, 2017. VCG)