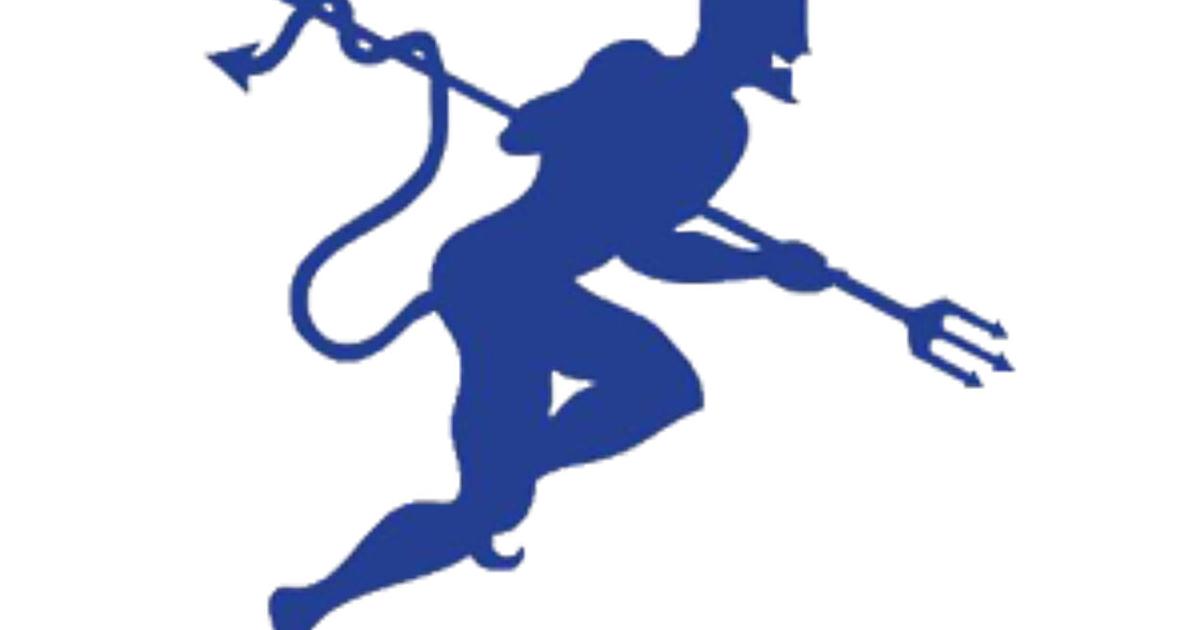 Football capsules: Celeste Blue Devils, Cumby Trojans, Campbell Indians, Fannindel Falcons, Greenville Christian Eagles | Sports
CELESTIAL BLUE DEVILS
@
WILDCATS OF SANTO
TIME: 7 p.m., Friday.
LOCATION: Wildcat Stadium, Santo.
RECORDS: Celeste (6-2), Santo (7-1).
LAST WEEK: Celeste 55, Epoch 0; Collinsville 39, Santo 28.
KEY PLAYERS: Celeste: QB Michael Connelly, RB Anthony Powell, WR Quentin Campbell, LB Tanner Minter, LB Toby Minter, WR Brock Stewart. Santo: QB Hutson Thornton, RB Kash Johnson, RB Jaime Sandoval.
REMARKS: Former Blue Devil player Jamaica Rector has joined his brother Demetrius Rector in Celeste's coaching staff. Santo is approximately 30 miles from Weatherford in Palo Pinto County. Collinsville leads the district 8-2A-II at 4-0. Celeste is tied with Muenster and Santo for second place at 3-1. Connelly is 86 of 126 passes for 1,259 yards, 13 touchdowns and seven interceptions. Powell leads the Blue Devil rushers with 594 yards and seven touchdowns on 91 carries. Both teams' only district loss was at Collinsville.
JAMES BOWIE PIRATES
@
CUMBY TROJANS
TIME: 7:30 p.m., Friday.
LOCATION: Frazier-Lawrence Field, Cumby.
RECORDS: james bowie (6-2), Cumby (2-6).
LAST WEEK: James Bowie 34, Clarksville 32; Linden-Kildare 48, Cumby 38.
KEY PLAYERS: James Bowie: RB Dylan Braley, RB Lane Johnson. Cumby: QB Chett Vaughn, RB-LB Logan Butler, WR-DB Armando Osorio, WR Dakota Ridings, WR Chayton Vaughn, RB Dakari Johnson.
REMARKS: Tom Dracos is back for his second spell as head coach of the Trojans. James Bowie leads the District 9-2A-II at 3-0. Cumby ranks sixth at 0-3. James Bowie beat his three district opponents, 106-68. Cumby also lost district games by margins of 49-0 to Maud and 36-32 to Detroit.
PANTHERS OF SAINT JO
@
CAMPBELL INDIANS
TIME: 7:30 p.m. Friday.
LOCATION: Indian Field, Campbell.
RECORDS: St. Jo (6-2), Campbell (3-5).
LAST WEEK: Union Hill 61, St. Jo 16; Campbell 49, Savoy 0.
KEY PLAYERS: Saint Jo: RB AJ Wright, LB Dakota Lyons, QB Trevor Conner. Campbell: QB-RB Garrett Roberts, QB-RB Trey Huffhines, QB Matthew Breedlove, WR-DL Matthew Zeitz.
REMARKS: Campbell is tied with Union Hill for the District 10-AI lead at 1-0. St. Jo is 0-1. Huffhines leads the Campbell rushers with 631 yards and 15 touchdowns on 91 carries and caught 16 passes for 270 yards and four touchdowns.
TRINITY TROJENS
@
FANNINDEL FALCON
TIME: 7 p.m. Friday.
LOCATION: Bishop Field, Ladonia.
RECORDS: Trinity (1-7), Fannindel (4-4).
LAST WEEK: Oakwood 57, Trinity 12; Fannindel 55, Apple Springs 48.
KEY PLAYERS: Trinity: RB Kacey Womack, DE Rokwon Womack, QB Jonathon Tharp, WR Jordan Crawford. Fannindel: QB Jabari Dowdy, QB-RB-WR Kazion Dugan, WR Kalob Runnels, RB Kemonte Cuba.
REMARKS: Fannindel was a 6-3 playoff team last season. Fannindel and Oakwood are tied for the lead in District 9-A-II at 1-0. Trinity is 0-1. Trinidad went 0-10 last season. The Trojans' only victory this season was 55-12 against Fruitvale. Denver Bowden, Fannindel's new head coach, lived in Ladonia as a youngster. He previously coached at Irving Highlands and Denton Calvary.
CHRISTIAN SPECIES GARLAND
@
CHRISTIAN DE GREENVILLE EAGLES
TIME: 2 p.m. Saturday.
LOCATION: Eagle Field, Greenville.
RECORDS: Garland Christian (4-3), Greenville Christian (3-5).
LAST WEEK: Garland Christian 36, Longview Trinity 32; Rockwall Heritage 52, Greenville Christian 6.
KEY PLAYERS: Garland Christian: QB-RB Stephen Simmons, LB Oliver Ariza, Mathew Ghebremariam. Greenville Christian: DL Matthew Sundeen, QB Brady Britain, LB Damon Spurlock, WR Jack Pope.
REMARKS: Rockwall Heritage leads TAPPS District 3-III at 5-0. Rockwall Heritage and Waco Eagle are tied for second at 4-1. Greenville Christian and Garland Christian are tied for fourth at 3-2. Greenville Christian coach Larry Uland coached the Eagles to four state titles to six and Wylie Prep to three state titles. Injuries have taken their toll on the Eagles, who have lost their last two games after opening district play with a 3-0 record.