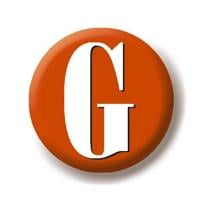 Fire Districts Seeking Tax Increases | Elections
On Tuesday, two Jasper County rural fire districts, Jasper and Tri-Cities, are seeking 30-cent increases in their property taxes to hire firefighters to fill vacancies created by a lack of volunteers.
The Jasper Fire District is asking voters to raise its property tax by 30 cents to 60 cents per $100 of property assessment.
This increase would raise the property tax charged for a $100,000 home from $57 per year to $114 per year.
Fire Chief JR Goode said the district will try to hire three paid firefighters to work, especially during the day.
He said paid firefighter positions are needed as the number of available volunteers is decreasing.
The Tri-Cities Fire Protection District, which covers central Jasper County including the towns of Alba, Purcell and Neck City, is also asking voters for a 30-cent tax hike.
If approved, it would increase the existing levy from 62.24 cents to 92.24 cents, raising the annual property tax on a $100,000 home from $118.26 to $175.26.
A flyer on the Tri-Cities Fire District's Facebook page said the district hired two daytime firefighters with a voter-approved tax hike in 2018.
The district said it has seen a substantial increase in calls since that vote over the past five years.
With this increase, the district wants to hire three 24-hour firefighters.
AIRPORT DRIVE
Mark Rains, Reed Thompson, Kara Charbonneau and Jim Paul are running for three two-year seats on the Airport Drive board.
JASPER
Chris Lehman, Matthew Dumm and Jamie Kaderly are running for two three-year seats on the Jasper School Board.
CITY NECK
The Town of Neck City is asking voters to pass a section of state law that allows it to opt out of holding an election if the number of people filing for a particular position equals the number of positions on the ballot.
For example, if only two people were to apply for two vacancies, the city would be allowed to fill those positions without an election being held.
SARCOXIA
Josh Dodson, James "JT" Roberson and James Ogle are running for two three-year terms on the Sarcoxie School Board.
UNCONSTRAINED CANDIDATES
The following candidates are unopposed and virtually guaranteed to be elected:
• ALBA — Mayor: Tiffany Artinger; City Council: Nathaniel Artinger and Vicki Hendry.
• ASBURY — Mayor: Ben R. Brown; tax collector: Ruth Wilson; City Council: Jim Farinacci and Rodney Brewer.
• A VILLA – City Council: Jake Kliendl, Jess Madsen and Leeah Walker.
• CARYTOWN — Board of Directors: Fred Fosdick, Patricia Boman and Ronald Moore.
• DUENWEG — Mayor: Russell Olds; City Council, Ward 1, Karen Edge; Ward 2, Dellaca Reynolds.
• DUQUESNE — City Council: Ward 1, Rebecca White; Ward 2, Jane Baine.
• LOYALTY – Board of Directors: Danny Muench; and four three-year terms for which no one filed a case.
• JASPER — City Council: West Ward, Russell Selvey; East Quarter, Frank Shumard; and Jasper District Fire Protection Council: Clay Runnels.
• IA RUSSEL— Board of Directors: Rodney Guinn, Rick Burton and John Carver
• NECK CITY — City Council: William "Paul" Lewis, and no one ran for the other position on the ballot.
• ORONOGO — Mayor: Charles Wilkins; City Council: Ward 1, Mark Lloyd; Ward 2, no one filed a case; Ward 3, Kima Burnett-Francis.
• PURCELL — Mayor: Nobody filed; City Council: at the main seat (one-year term), Jeff Gines; two terms of two years in general: no one filed.
• REEDS — Board of Directors: Inger Barnard and Betty Ellis
• SARCOXIA — Mayor: Don Triplett; City Council: Ward 1, Mary Ann Pennington; and Ward 2, Sharon Black.
• WACO — Mayor: Dimita Dodson; City Council: George Twigger and Anna Twigger.