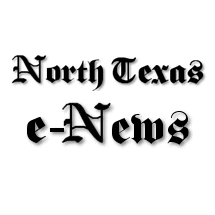 Fannin County Conducts Community Assessment
Bonham, Texas — Community leaders and Getting Ahead investigators came together for a productive evening on May 2, assessing our community's ability to provide a high quality life for all, including those living in the poverty or close to poverty.
During the sixteen-week 'Getting Ahead in a Just Getting' By World' program, participants examine their own experience of inadequate resources and explore community issues that impact success – banking, housing, employment, transportation – providing essential information the community can use to take action to end cycles of poverty.
Community Assessment Night provides Getting Ahead Investigators the opportunity to learn more about community resources and connect with community leaders who can help them on their journey.
Four task forces convened Monday night to assess opportunities for everyone in the county.
Task Force #1 assessed economic and housing conditions with Karen Grandstaff and Tami Welch from the Bonham Area Chamber of Commerce, Christi Tynan from Century 21 Harvey Properties and Melody Michaud representing Open Arms Shelter and Texoma Housing Partners . The main concern identified by this group was the dire need for affordable housing in our region. They also learned of the high demand for additional volunteers at the Open Arms Shelter.
Working group #1
Task Force #2 discussed predator protection and financial/banking conditions with Police Chief Mike Bankston, Fannin Bank's Bryan Peeler, Fannin Federal Credit Union's Dillon Weeks and Wendi Lindsey and the District Attorney's Office. district Richard Glaser. Investigators received valuable information regarding business loans and submitting effective applications.
Working group #2
Task Force #3 looked at health and public sector conditions with County Judge Randy Moore, Patricia McBean of TMC Bonham, Bobbie McDonald of TCOG, the County Indigent Health Coordinator of Fannin Mark DeMay and Lindsey Prince, Licensed Professional Counselor. Access to affordable health care was addressed and Mark DeMay was able to provide many resources. Investigators suggested real solutions to include creating a community garden and encouraging local churches to offer a Mother's Day program.
Working group #3
Traci Daniel, Deputy Superintendent of Bonham ISD and Marlene Phillips, Director of Counseling and Outreach at Grayson County College helped Task Force #4 assess educational conditions as well as jobs, wages and wealth. Investigators were pleased to learn that BISD is expanding its job training programs and that Grayson County College is offering several free training opportunities for high-demand jobs. Key concerns included the limited availability of childcare services for working parents and the need for convenient and affordable transportation services.
Working group #4
Getting Ahead Fannin County is grateful to the community leaders who took the time to participate in this event.
Current Getting Ahead Investigators will graduate on Saturday, May 21 at 2:00 p.m. in the Williams Building of First Presbyterian Church in Bonham. The public is invited to attend.
Plans are underway for the fall class which begins in mid-August. For more information, visit https://www.facebook.com/GettingAheadFanninCo or call 903-213-3750.