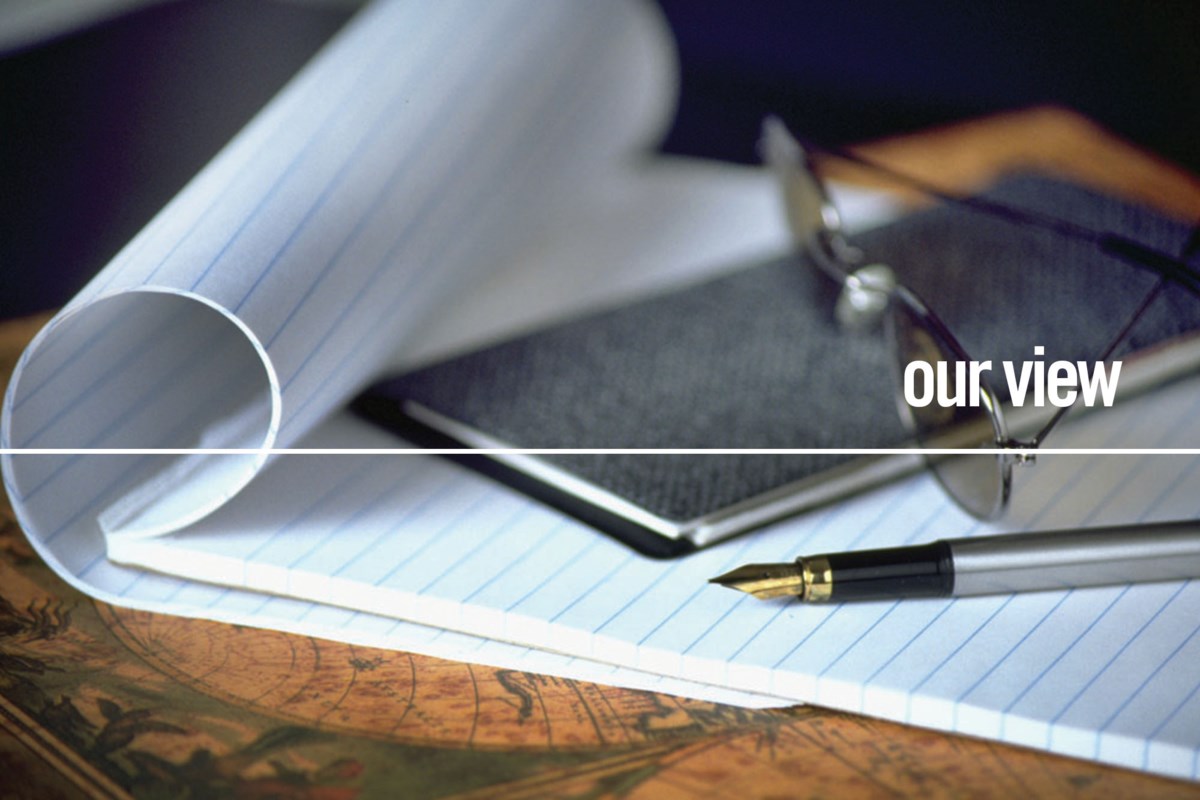 EDITORIAL: We have the right to demand accountability from government
[ad_1]
"Watching how a council makes its decisions is a key part of the democratic process."
Whenever a council meets behind closed doors, we should ask ourselves why and why.
Discussions about the challenges facing the leaders of a municipality must take place in front of its audience. Watching how a board makes its decisions is a key part of the democratic process, and one that provides context, information and insight that taxpayers have a right to hear and see.
The transparency of our outgoing council was questioned by the inhabitants and Gazette journalists in recent months. So much so that it has become a key part of the platforms of several candidates in the run-up to our municipal elections on October 18.
Certainly, it makes sense to put sensitive personnel matters and proprietary information behind closed doors, in accordance with the Law on Municipal Government, which dictates how often and for what types of matters a governing body can have some privacy. .
"Traditionally, local governments have been more open to information than their provincial and federal counterparts," freedom of information expert Sean Holman said in today's front page article.
Unfortunately, he says, that is starting to change, and not necessarily in a positive direction.
Municipalities are more often attracted lately to secret cabinet-type meetings before public decisions.
"In this system, secrecy is assumed to be necessary for decision making," said Holman. "We see this idea of ​​secrecy filtering down to the local level."
Never more alarming was the August 30 council meeting in which, in a hurry to get more details on the solar farm project, Kevin Scoble, administration officer for the city of St. Albert, retorted, forcefully, that the city had drawn the line of what it was willing or able to reveal, and anything more should be fought by residents through freedom of information and demands protection of privacy, calling the challenges of the public, and presumably the local media, "allegations".
What is more frustrating is the number of council members who remained silent at the time, deciding not to challenge his response, which was seen as contemptuous by many residents who attended the meeting in person to do so. share their concerns.
Citizens have the right to demand accountability from government. This is half the reason FOIP exists. The other half is to protect privacy, but the degree of confidentiality a municipality needs when managing large sums of taxpayer money must always be carefully weighed against the potential difficulties that taxpayers face in dealing with it. must pay the final invoice.
Playing on the sidelines with any acquaintance is often a signal that something is wrong. The same is true of the penchant for using, abusing or perhaps abusing the word "owner".
What is most problematic is who ultimately decides what is appropriate to release – The mayor? Municipal Council? Administration? Province? The public?
It is important to know how many discussions are taking place away from voters, how often and for what reasons.
Perhaps it is time to remove the word "owner" from the Municipal Government Act and replace it with a more specific, revealing – and more transparent – set of terms for a public that trusts, often blind, its decision-makers. .
It's also time to make sure, with an election upon us, that we don't end up with board members who are very happy to walk with blinders on, or those who would be just as happy as the taxpayers are wearing them.
Mayoral candidate Cathy Heron, who is running for re-election, said this week: "We are not hiding anything from the public, unless it is exclusive …".
There is still this word: "Owner".
Sometimes the best place to hide something is in plain sight.
Editorials are the consensus view of the St. Albert Gazette Editorial Board.
[ad_2]