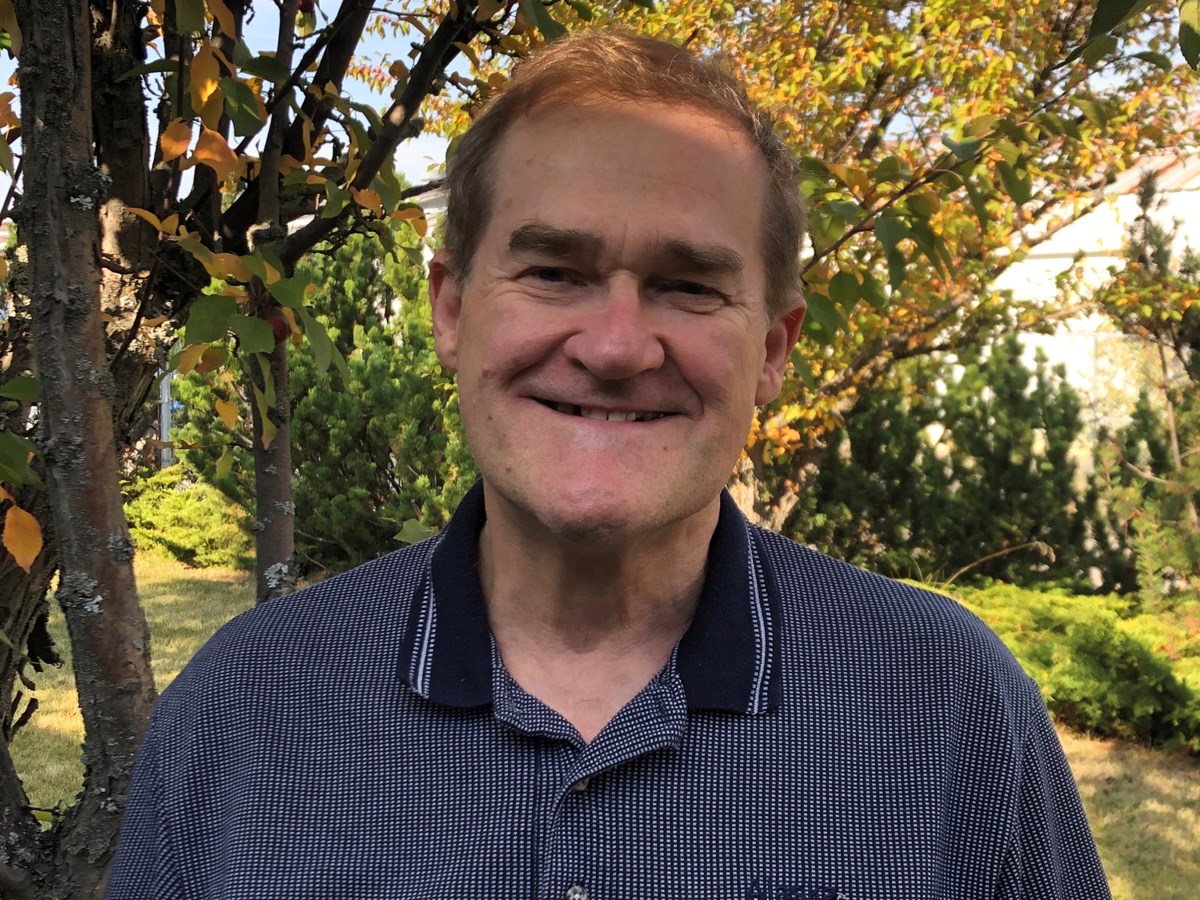 Doug Jeffery running for Prince George City Council seat
The retired yoga teacher and longtime volunteer is the son of a former city manager.
Municipal politics in Prince George is in the blood of Doug Jeffrey.
His father, Chester Jeffrey, served as city comptroller and city manager for 34 years, until his retirement in 1990.
"He taught me a lot about municipal government," Jeffrey said. "(Deciding to race) was a tough decision. I ran 25 years ago. I think I have ideas that are valuable.
After a varied career from owning and operating a gravel truck to working in a grocery store, Jeffrey is now retired and teaching yoga. He has been a dedicated community volunteer for 30 years, including coaching downhill skiing for Special Olympics athletes.
Jeffrey said he was inspired to run for office because he was saddened by some of the things going on in the city.
"A big issue for me is how we spend our money. How we spend Fortis(BC) money is particularly important," he said. "Personally, I don't have an appetite for big, short-term investment projects."
For seniors living on fixed incomes, property tax increases can be very difficult, Jeffrey said.
He would like to see more of the city's capital projects put to a referendum to let voters decide which projects are worth building, Jeffrey added.
"We have to listen to voters as well as possible," he said. " This is a difficult work. You must be able to say "yes" and you must be able to say "no". And you must have ideas for the "yes" and a good justification for the "no".
Building a small subdivision of homes, outside of the city center, is one way the city is promoting affordable housing options in the city, he said.
"(But) we can't build housing for everyone in Canada," Jeffrey said. "The province needs to build a big mental health facility…otherwise all the municipalities around BC are going to keep struggling.
Improving active transportation and accessibility is a key priority, he added.
Jeffrey said he would like to see the city set aside $500,000 in a reserve fund, to be used as matching funding when applying for provincial and federal grants to build sidewalks, multi-use pathways, protected bike lanes and public bicycle storage facilities.
"If you have someone in your family who has a disability, getting around the sidewalks here is just a nightmare," he said.
The appearance of the city has also deteriorated, he said, and more attention should be paid to improving the city's landscaping.
"There are parts of the city that look really bad. We no longer pull weeds," he said. "I think we can do better."
For more information, email Jeffery at electdoug@runbox.com.