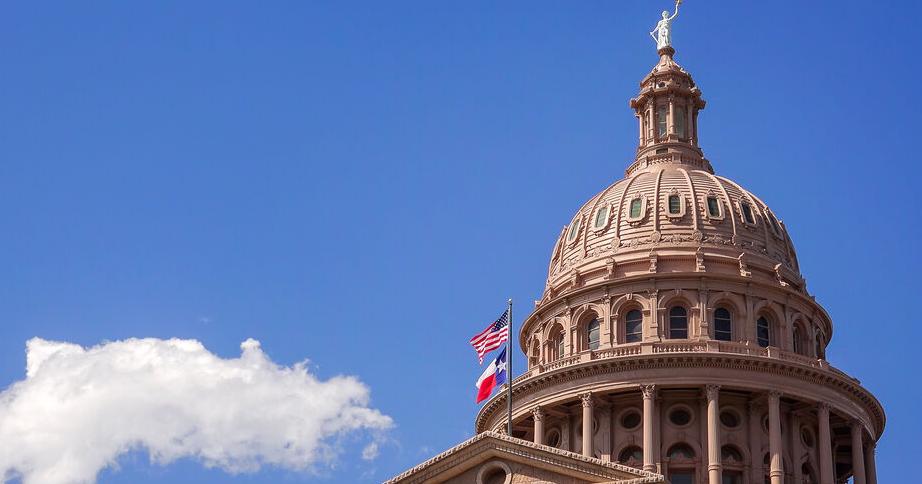 Democratic State Senate, House and Court Races Head to Runoff Election | Texas
(The Center Square) – Several Texas Senate, House and Judicial races are heading to a runoff after the primary elections on Tuesday, March 1, according to the elections results issued by the office of the Secretary of State.
Several candidates ran for open seats, either vacated by former elected officials who retired, or who ran for another office, or in districts affected by the redistricting.
The second round of elections is scheduled for May 24.
Second round of state legislative elections
Two-stage legislative races are taking place in the Rio Grande Valley encompassing Brownsville and surrounding areas: Senate District 27 and House District 37.
After Democratic State Senator Eddie Lucio Jr. retired from his position in SD 27, four candidates ran to fill the vacant seat. The first two face a second round: businesswoman and lawyer Morgan La Mantia and prosecutor Sara Stapleton Barrera. Whoever wins will face the Republican Adam Hinojosa in November.
In HD 37, the two Democratic candidates in the second round are Ruben Cortez Jr. and Luis Villarreal Jr. Whoever wins will face the Republican Jane Lopez in November.
Three races heading to a runoff in the Dallas area are all seats in the State House.
In HD 70, which includes personal injury and immigration attorney McKinney Cassandra Garcia Hernandez and public relations officer and activist Mihaela Elizabeth Plesa were the top two Democratic candidates. Whoever wins will face the Republican winner of a runoff for the same seat: entrepreneur and U.S. Army veteran Eric Bowlin and past president of the Plano Chamber of Commerce and executive director of the Plano ISD Educational Foundation, James Jolly.
In a four-candidate Democratic race for the HD 100 in South Dallas, the top two candidates are the former precinct speaker Sandra Crenshaw and current Constituency Chairman, Election Judge and Founder and CEO of the Southern Black Policy and Advocacy Network, Venton C. Jones. Whoever wins will face Libertarian candidate Joe Roberts.
The district was previously represented by state Rep. Jasmine Crockett, who is now up for election for the 30th congressional district. The seat opened after longtime MP Eddie Bernice Johnson retired.
In a five-candidate race for HD 114 in the Dallas area, two candidates heading to the Democratic runoff are former Dallas County assistant district attorneys. Alexandra Guio and congressman John Bryant. Guio, from Colombia, became a citizen in 2013. Whoever wins will face Republican Mark Hajdu.
Three State House runoff elections are taking place in the Houston area.
In a three-candidate race for an open HD 22 seat in the Beaumont area, Democrats Joseph-Paul Trahan and Christian "Manuel" Hayes received the most votes. Whoever wins will face the Republican Jacorion Randle. The seat was vacated after State Representative Joseph "Joe" Deshotel retired.
In a four-candidate race for the HD 76 seat in Fort Bend County, the top two Democratic candidates are Dr Suleiman Lalani and Vanessa Johnson. Whoever wins will face the Republican Dan Matthews.
In a seven-candidate race for HD 147 in the Houston area, the top two Democratic candidates are former members of the Houston ISD School Board. Jolanda Jones and real estate agent and community activist Danielle KeysBess. The winner will face Republican Damien Thaddeus Jones.
Second round of judicial elections
Five Democratic court races are also heading to a runoff election, including one in an appeals court and four in district courts.
All candidates for a place in the third court of appeal, place 4, are women.
Two second-round Democrats, Rosa Lopez Theofanis and Beth Payán, will face Republican Lesli R. Fitzpatrick.
The court is made up of six judges serving six-year terms. He hears civil and criminal appeals from lower courts in 24 Texas counties: Bastrop, Bell, Blanco, Burnet, Caldwell, Coke, Comal, Concho, Fayette, Hays, Irion, Lampasas, Lee, Llano, McCulloch, Milam, Mills, Runnels, San Saba, Schleichar, Sterling, Tom Green, Travis and Williamson.
Three Harris County District Court court seats, the 185th, 208th and 312th, and an El Paso District Court seat, the 327th, are heading into a runoff election.
In Criminal District Court for the 185th Judicial District, incumbent Jason Luong did not receive enough votes to defeat his two opponents. He and top challenger Andrea Beall will head to a second round. The winner will face Republican Chris Carmona.
In Criminal District Court for the 208th Judicial District, incumbent Greg Glass lost to his two challengers, Beverly Armstrong and Kimberly "Kim" McTorry. The winner will face Republican Heather Hudson.
In the 312th Family District Court, Teresa J. Waldrop received more votes than incumbent President Clinton "Chip" Wells in a three-candidate race. The winner will face Republican Quyen Pham.
In El Paso, after Judge Linda Yee Chew announced she was not running for office, four candidates ran for the 327th Judicial District, a court that hears civil cases involving damages of $200 or more. The two best candidates for a second round are Monique Velarde Reyes and Chris Daniel Anchondo.