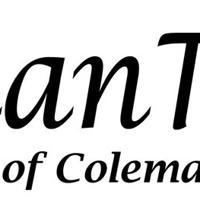 Coleman School Board to Meet Monday Night – Agenda Posted | News
The Coleman School Board will meet Monday, January 24 at 5:30 p.m. at the Coleman ISD Administration Office, 2302 S. Commercial Avenue. The meeting agenda is below, scroll down.
1. Summon
2. Oath of allegiance
3. Call to order
4. School Board Recognition
5. Reading of the minutes
6. Public comments
COUNCIL RESERVES THE RIGHT TO GO IN CAMERA AS PERMITTED BY THE TEXAS OPEN MEETINGS LAW, TEXAS GOVERNMENT CODE SECTION 551.001 ET FOLLOWING, AND FOR THE REASONS STATED IN THE CODE.
PUBLIC AUDIENCE:
1. Texas District Academic Performance Report
ACTION ITEMS:
1. Call the school trustee election
2. Consider approving an interlocal agreement with the Region 10 ESC Multi-Regional Purchasing Cooperative for the 2022-2023 school year
3. To consider accepting a contract through TIPS Purchasing Cooperative with Anthony Mechanical in the amount of $899,885.00 for the 1 to 1 replacement of the air conditioning units in K-8, the armoury, the administration building and all exterior buildings
4. Consider authorizing the superintendent to purchase a vehicle
5. Superintendent's Assessment – Closed Session Per Texas Government Code Section 551.074
BOARD REPORT:
1. Main reports
INFORMATION POINTS:
1. Date of February Regular Board Meeting
2. Registration for the 1st semester
3. ESC Region 15 School Board Conference
4. Basic Regional TASB Meeting
5. Runnels County Central Assessing District Board of Directors Election Results
6. ICAD Hall of Honor Banquet
7. Check payments
8. Report of the Financial Council
9. Financial statement
ADJOURN