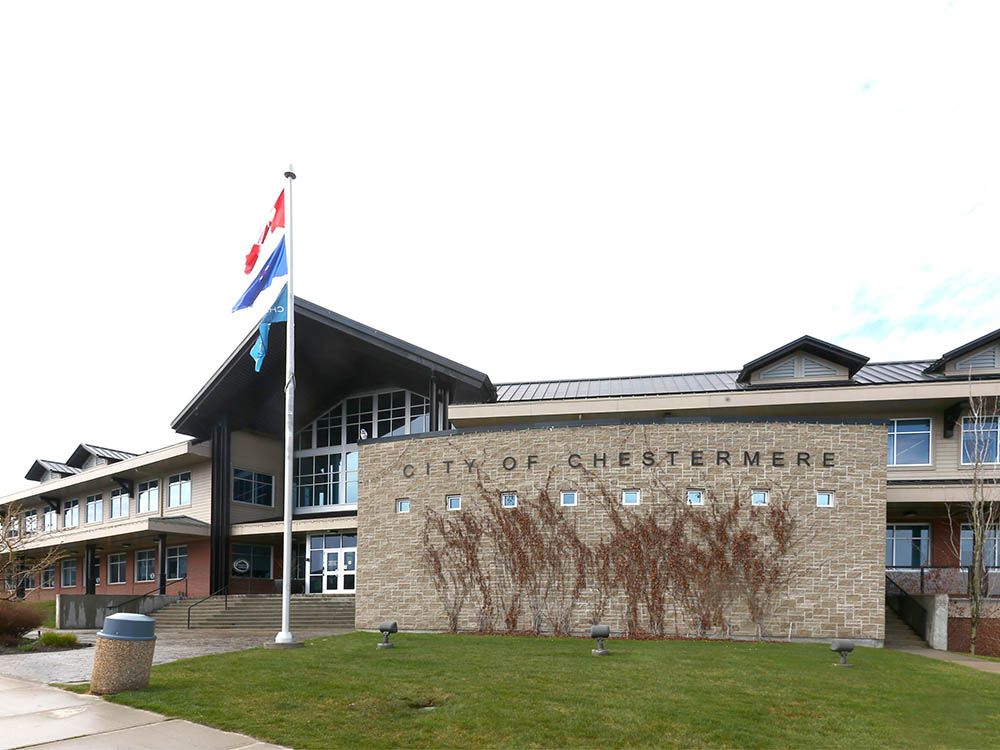 Chestermere workers vote to unionize as governance inquiry continues
Eighty-five percent of city workers voted to unionize
Content of the article
Chestermere town workers have voted overwhelmingly to unionize as a provincial inquiry into the town's governance continues.
Content of the article
The city's first-ever union was certified by the Alberta Labor Relations Board, with 85% of the vote to join the Canadian Union of Public Employees. Of the 88 secret ballots cast, 75 were in favor of unionization and 13 were against, CUPE told Postmedia on Friday.
The workforce will join CUPE Local 37, which also represents outdoor workers in the city of Calgary and public employees in a few small towns in southern Alberta.
On Friday, the city confirmed its staff had voted to unionize, saying in an emailed statement that it "welcomes the opportunity to work with CUPE and the bargaining unit."
The never-before-seen unionized workforce began to unionize in January as concerns about job security began to grow. Employees voted in March and ballots have been sealed pending resolution of a dispute between the city and CUPE over the inclusion of approximately 20 employees in the bargaining unit.
Content of the article
Both sides withdrew their objections shortly before an ALRB hearing scheduled for May 25-27, allowing the votes to be counted. The status of these employees will be debated again as the union and the city deliberate on their first collective bargaining agreement.
Several city staff said employee losses numbered in the dozens since the election of the current mayor and council in October. Despite repeated requests from Postmedia, the city has not provided an official tally of staff turnover.
Mayor Jeff Colvin has previously denied that the organizing effort began following his election, saying the union campaign began under the previous government. CUPE called the deadline "impossible" because worker support for a vote to take place has a 90-day expiration.
Content of the article
News of the success of the organizing efforts comes weeks after the province launched a municipal inspection of the management, administration and operations of the town of Chestermere. The inquiry, the first of its kind since 2018, will examine several ongoing issues with the current board identified during a recent preliminary review by the province.
According to an order from Municipal Affairs Minister Ric McIver, the inspection will focus on "members of council acting alone and outside of a resolution of council; problems with the complaints process for breaches of the code of conduct; board members performing administrative functions and duties; improper procedures and conduct of board meetings; and the sale of municipal property that does not comply with the Municipal Government Act.
Longtime councilman and consultant George Cuff is leading the investigation. He said his process is expected to take around four months, after which he will send a report to the ministry.
Municipal Affairs will share the result of the municipal inspection with the city and its residents once it is complete. In the past, the department has taken measures as severe as the dismissal of elected officials following a municipal inspection.
mrodriguez@postmedia.com
Twitter: @michaelrdrguez