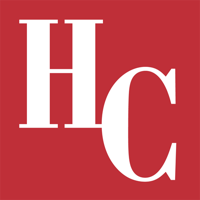 Ballad sees hospitalizations increase after Thanksgiving holiday | Local news
[ad_1]
"It's hard to say where that push ends, but we never really got out of the last push that peaked in September. We fell to about 131 inpatients at some point just over a month ago, "Runnells said. "We continue to monitor this and see where that peak will maximize and then hopefully we'll see a decline follow soon.
"We kind of expected to see these peaks and valleys over the last few months – and over the next few months – until at some point we came to the end of the pandemic, no matter what. moment, "Runnells said.
A year ago, this region suffered its first major wave of cases which peaked at just over 300 in early January. This current increase could presage similar totals. Ballad's short-term forecast calls for around 260, possibly up to 306 inpatients, by Christmas week.
"It is worrying. I don't expect us to hit those numbers, but we could, in the first two weeks of January in the worst-case scenario, hit total numbers like last year, "Runnells said. "A lot will depend on the extent of our holiday-related spread and there's the omicron variant wildcard, which we don't yet – to our knowledge – have in this region. If it continues to spread as it has, we can expect to see it in the region as well. "
[ad_2]