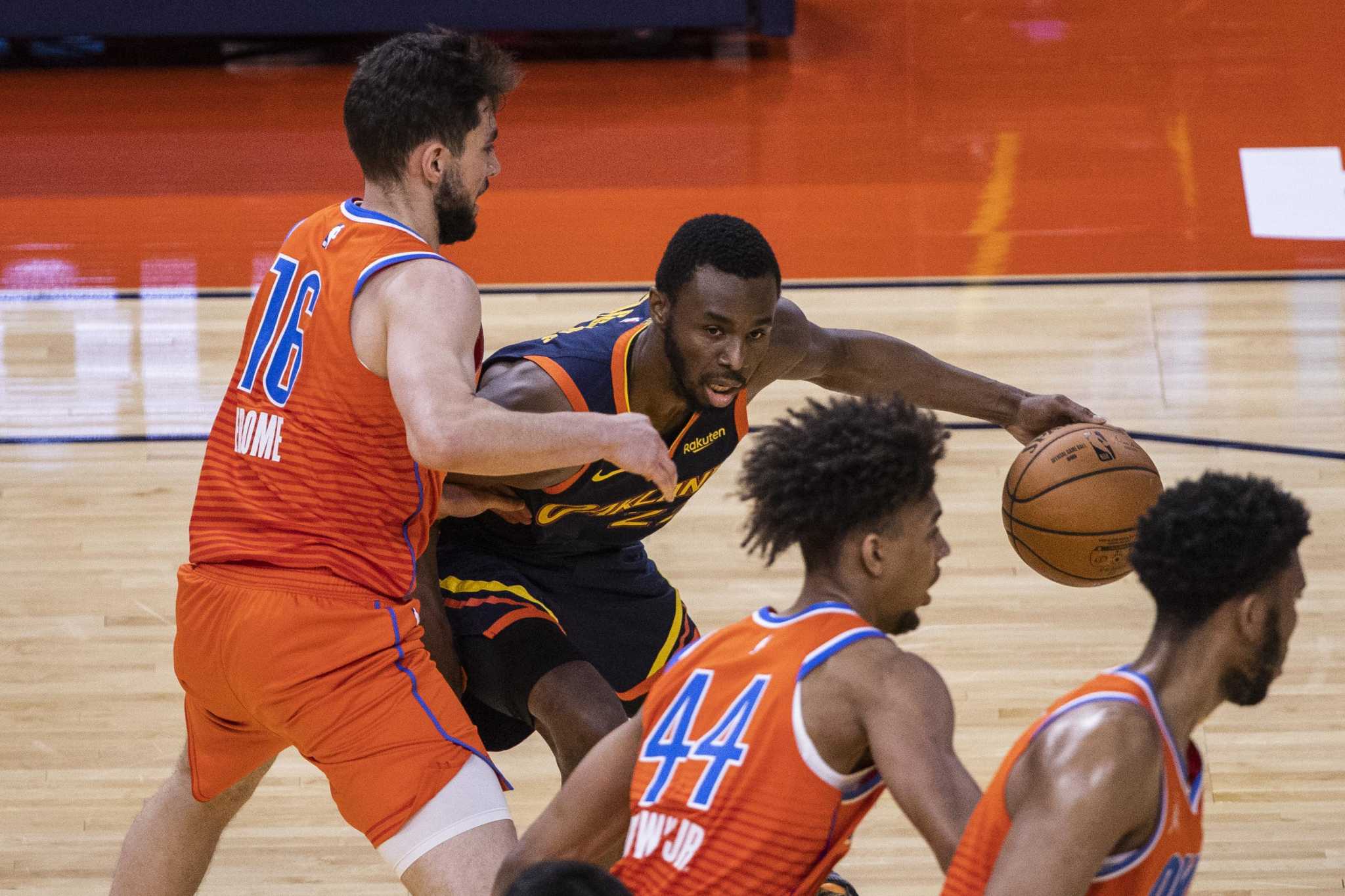 Andrew Wiggins can't play Warriors home games if he's not vaccinated, says SF
Warriors starting little forward Andrew Wiggins won't be able to play home games if he's not vaccinated, whether the NBA grants him a religious or medical exemption, according to the San Francisco Department of Public Health.
The department said in a statement to The Chronicle on Friday: "At large and mega indoor events, all clients 12 years of age and older should be vaccinated at this time. Under the current ordinance, if they are not vaccinated, they cannot enter interior areas for any reason they are not vaccinated and cannot test for this requirement even if they have a medical or religious exemption. This same rule applies to performers and players employed by the organizer and indoor mega-events that are covered by the vaccination requirements of the health ordinance.